In August of 2004, I went to Costa Rica on vacation, and we made a day trip into Nicaragua. One the whole, Nicaragua was probably my most favorite place on the whole trip. While we were in the country, we stopped into a Nicaraguan pharmacy. I couldn't resist taking pictures, which frightened the pharmacist after a while.
I must have spent 20 minutes in this place, examining everything. It's set up a like a deli: everything in glass cases, and you simply pick out what you want. No prescription necessary. It turns out that the pharmacist thought we were from the government — though I don't think we could have looked more tourist-y if we tried). Perhaps she couldn't fathom foreigners being so interested in a pharmacy? I don't know. I didn't notice this, but my girlfriend did (also a pharmacy student), and I said "farmacia estudiante" and she got very excited.
She got very excited about this, and started asking me questions about pharmacy in the United States. Alas, I don't speak Spanish, so I was unable to answer her. That made me a little sad — this probably would have been the highlight of my trip if I had.
I asked about a couple of CIIs: Percocet, Adderall, Ritalin, etc. She didn't have any stimulants, but she did have Percocet, which you needed a prescription for. I don't recall if you could buy Vicodin with a script or not. I do remember seeing Tylenol with codeine, though I don't know what the formulation was.
I ended up buying 60 tablets of alprazolam 0.5mg made by Merck, just because I could. In the US, these tablets would be under the Greenstone moniker. AKA, The Real Thing — you pharmacists know exactly what I'm talking about. This was back in 2004, and I paid about $12. The pharmacist was so happy, she gave me a student discount. (LOL) The sticker price was 234.30 Nicaraguan Cordobas, but she sold it to me for 199.50 Cordobas — about $12USD at the time. (I still have the receipt.) I took a picture of that this morning, and it's at the bottom of this entry.
Anyway, the pharmacy was situated next to an open-air market. It was dusty, and most of the light came from the sun outside the building, which made it shaded inside, and mostly unsuitable for good pictures, and since the items were encased in glass, a flash would have reflected. These are the images that turned out satisfactorily. I wish I'd had a better camera like I do now.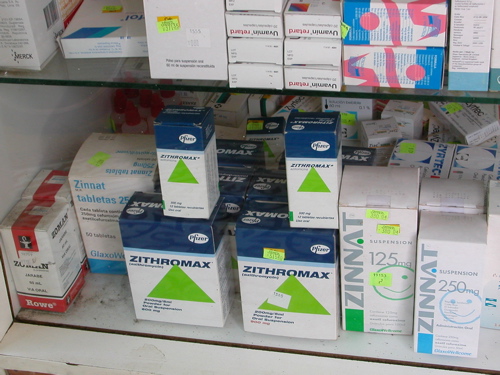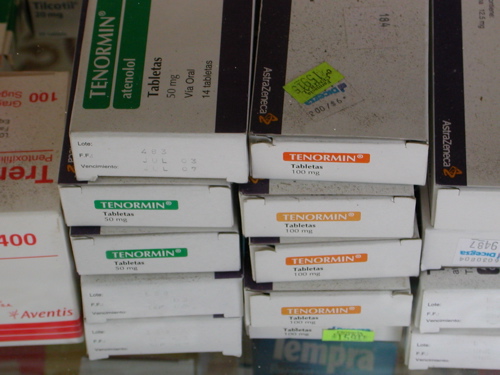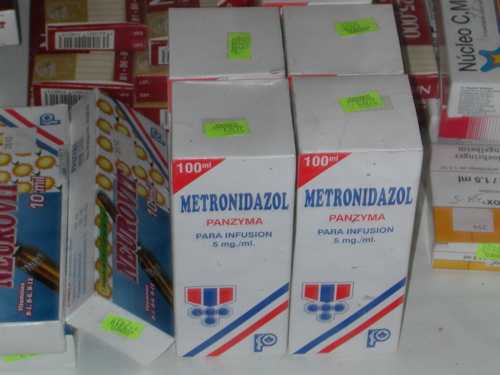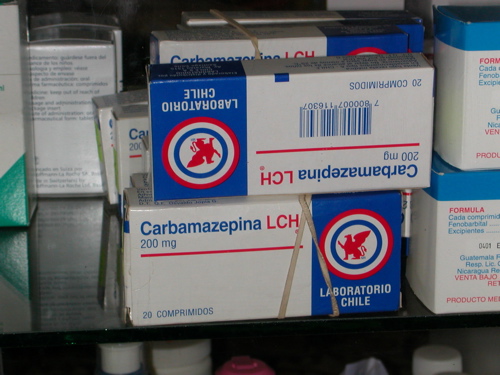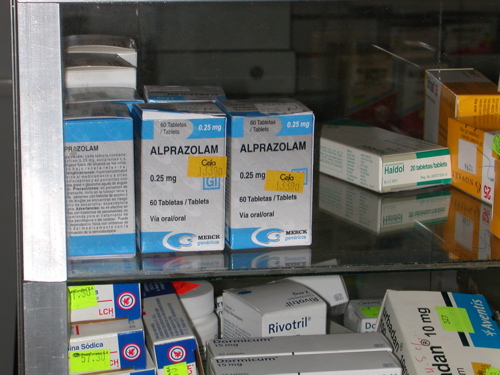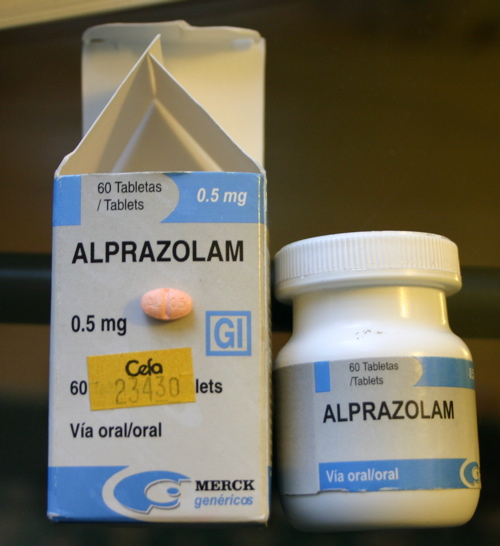 [tags]Pharmacy, Nicaragua, drugs[/tags]