This man, Carlos Camejo — seen holding his own death certificate — woke up during his own autopsy after a car wreck: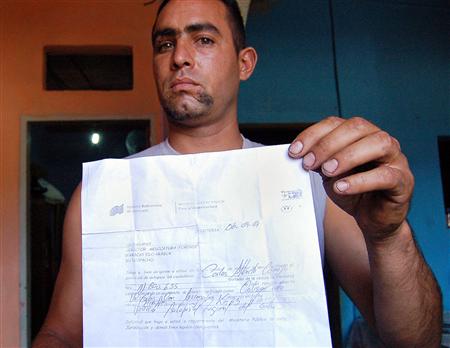 Carlos Camejo, 33, was declared dead after a highway accident and taken to the morgue, where examiners began an autopsy only to realize something was amiss when he started bleeding. They quickly sought to stitch up the incision on his face.

"I woke up because the pain was unbearable," Camejo said, according to a report on Friday in leading local newspaper El Universal.
Ouchies. I guess they're not as thorough in other countries when it comes to pronouncing someone dead…
He should go as a vampire for Halloween. ;)
(Images preserved in order to stave off the inevitable Reuters link rot.)