Today's Close to Home reminded me of something we used to do to take the edge off the sauce when my dad was having heartburn problems: a small amount of baking soda into the sauce while it was simmering.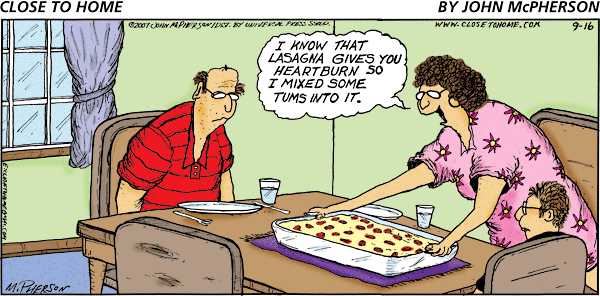 Baking soda is sodium bicarbonate, also available in tablet form for — you guessed it — heartburn. Certainly though, Tums (calcium carbonate) are far more common than soda bicarb tabs. I suspect this is due to marketing more than anything else.
I wonder if McPherson knew he was unintentionally close to a mark?
[tags]Lasagna, heartburn, cooking[/tags]